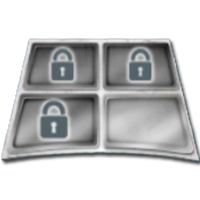 The Tabletop is a kitchen tabletop in the Bakery. It is used to assemble cakes for customers.
One slot is available on the tabletop when players first start level 1 in the Bakery. Players have the option of upgrading the tabletop to add additional slots.
The minimum slot on a tabletop is one and the maximum is four. Experience points are given for each time a player upgrades the tabletop.
Upgrading
Upgrade 1
Upgrade 2
Upgrade 3
1500

coin

2500

coin

3000

coin


9

gem

2

portion

3

portion

4

portion

40

xp

70

xp

90

xp