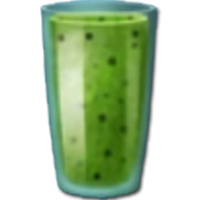 Milkshake is an ingredient in the Bakery. It is mixed in a milkshake mixer.
Players have the option of upgrading milkshake to increase the amount a customer pays. The starting price for a milkshake is 7coin

and the maximum is 10coin

. Experience points are given for each time a player upgrades milkshake.
Upgrading
Upgrade 1
Upgrade 2
Upgrade 3
1500

coin


7

gem

2500

coin


10

gem

3000

coin


15

gem

8

coin

9

coin

10

coin

30

xp

50

xp

60

xp